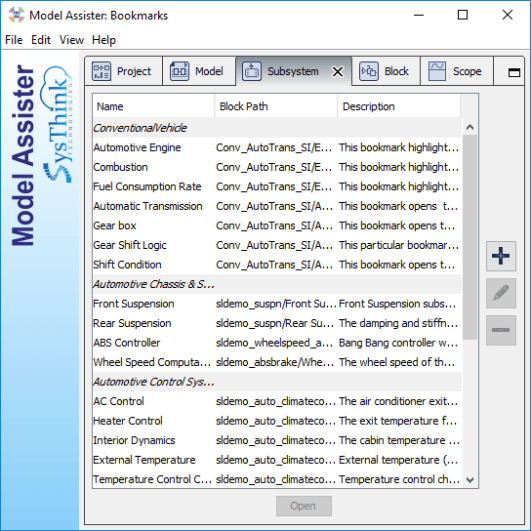 Bookmarks
Often engineering projects implemented in Simulink are large. It becomes difficult to navigate and open the systems to be modified and scopes to be analyzed. Further, if the blocks carry parameters like masked subsystems, the steps to locate and modify the dialog values are not straight-forward.
This tool helps to categorize and bookmark various components inside the model including subsystems, blocks and scopes. The bookmarked components at all levels of the models/libaries can be easily opened. Also, it is possible to bookmark and open block parameters & mask dialogs for quick modification of parameter values.
In addition, it helps to setup the Simulink projects in Matlab without the need for custom configuration scripts. Bookmarks can be exported as XML files and shared with the team members & vendors for communication about systems to be changed or tested.